Solar Lights have evolved as a sustainable and ecological solution to depleting resources on our planet. Just because Solar Power is a clean energy source, it doesn't have to be dull and boring.
There are brilliant DIY Solar Lights Ideas to give a fresh and lively look to your pathways, garden, or complete outdoors.
You may be skeptical of the DIY idea and ask that if you can afford things, why go the DIY way? Apart from the feeling of success that comes from creating anything from scratch, there are other benefits to Doing it Yourself.
For example, DIY projects enable you to save money while also learning about and being more aware of your mental health and well-being.
We shall introduce you to the idea of Doing it yourself in this article. When designing and building unique and intriguing spaces, you may employ stunning and imaginative solar light concepts.
Take your time, develop your skill, and make your lighting exquisite with these creative DIY Solar Lights Ideas.
What are DIY Solar Lights?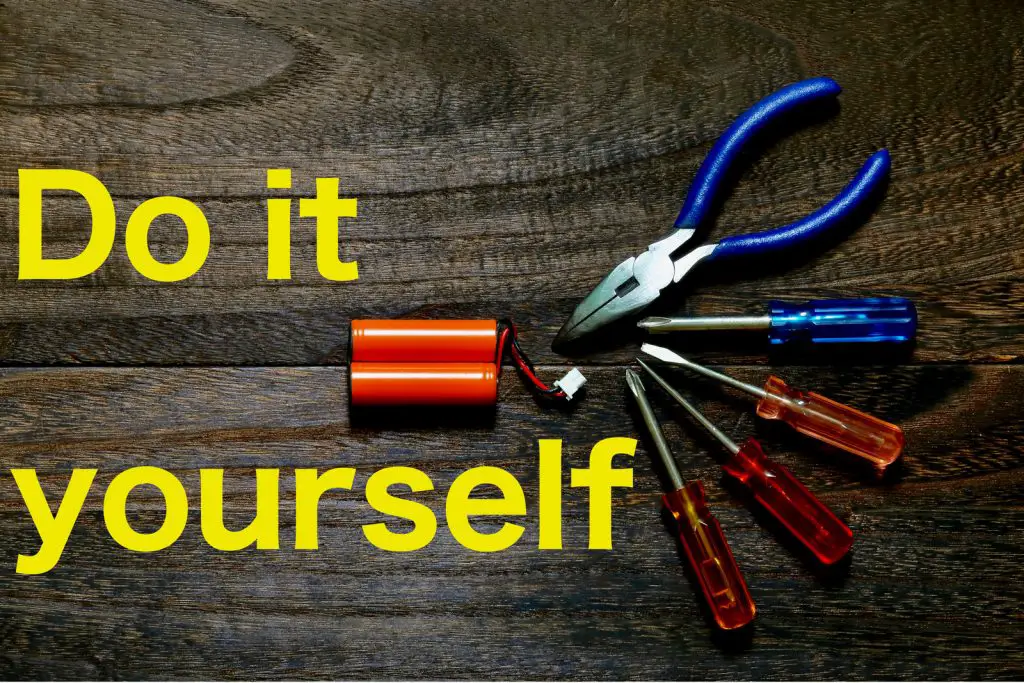 You'll often hear the acronym "DIY" uttered, and if you already know what it means, then you probably understand that it's short for "Do it yourself."
Using relatively simple and easy-to-find materials, you can creatively design your solar lights with ideas that take less than 1 hour to make. This is termed DIY Solar Lights.
DIY is the act of self-reliance. Instead of engaging a professional to complete a work or purchasing ready-made items from a shop or artisan, you're doing that activity or producing those things yourself with no assistance from an expert.
DIY doesn't mean that you should completely ignore other resources for aid. You may still utilize external resources like videos, books, and blogs to guide or keep your project on the right road. 
Why Do People Like DIY Lights?
DIY always existed in day-to-day life, but a shift away from DIY occurred when the mass manufacturing of commodities came into play. Many of the skills involved in doing things were gradually forgotten. However, the notion of do-it-yourself (DIY) is trending again.
This is being positively seen because of several reasons discussed below, particularly when lighting a place.
You can give a personal touch to your lights with your hands, producing something truly your own.
Creating stunning and elegant light from upcycling old pieces gives you a sense of pride, similar to creating a masterpiece.
DIY lights are one way to bring texture, scent, and sound into your home and soothe your senses.
A DIY project may revive your love for something you used to like, as well as discover new hobbies.
The most significant part of DIY lighting is that it is quick, easy, and inexpensive.
DIY Solar Lights are easy – Know How?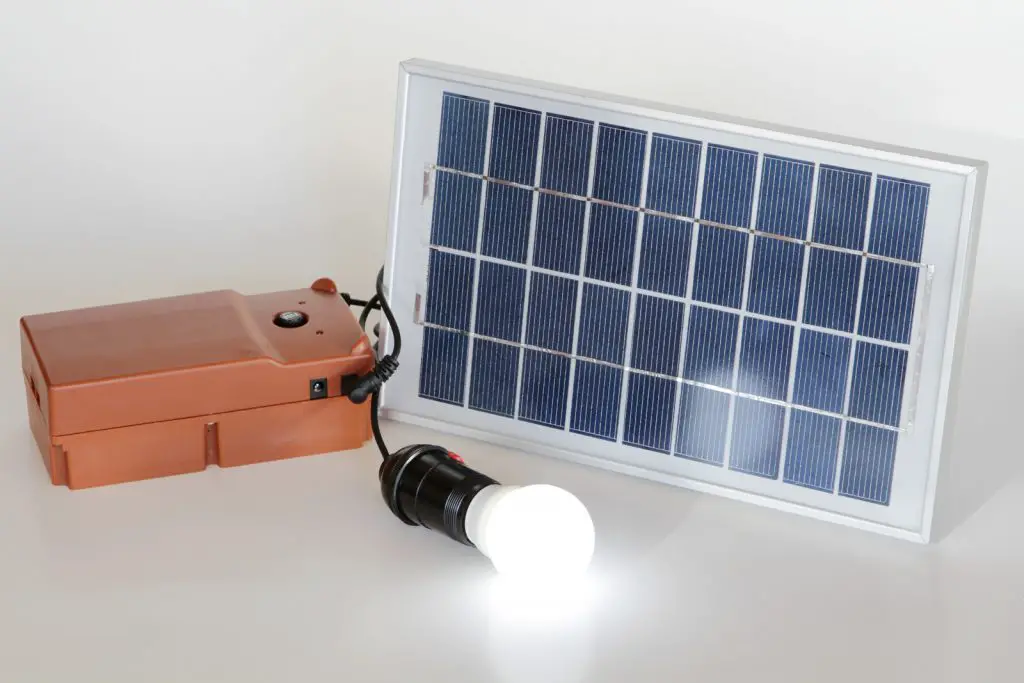 DIY Solar Lights not only provide a soft glow, but it is also much more economical than lighting with traditional methods. You can use solar power for your outdoor lighting and help you cut back on energy.
Furthermore, these are all small endeavors that do not involve substantial expenditures. 
If you have been searching for ways to make your backyard look prettier, DIY lights are undoubtedly popular. Using the DIY concept, Solar lights can be made from simple and easy-to-find materials in significantly less time.
Find out how easy it is to DIY Solar Lights at "LINK." 
List of DIY ideas for Solar Lights
Here are some fantastic DIY solar light ideas that need minimum resources, some of which you may already have at home. 
Solar-Powered Dinner Candles
Glass Jar Solar Lamp
Jack-O-Lantern Lights
Bring Old Lanterns Back to Life
Whimsical Hanging Jar Lights
Hanging Solar Bottles Turned Lanterns
String up Some Solar Fairy Lights
Reuse An Old Indoor Lamp
Solar Light Chandelier
DIY Lampshade
Before we present you with 10 ideas for DIY a solar light, you can take a look at our complete guide on 10 steps to DIY a solar light from scratch. Following those steps will help you finish any of the 10 below ideas in a shorter time.
The outcome will be stunning, eco-friendly lighting that will have your neighbors asking how you accomplished it. 
You can build colorful outdoor lighting without having to worry about electrical lines crisscrossing one other, which may be untidy.
Let us take a close look at each DIY Solar Lights one by one.
Solar-Powered Dinner Candles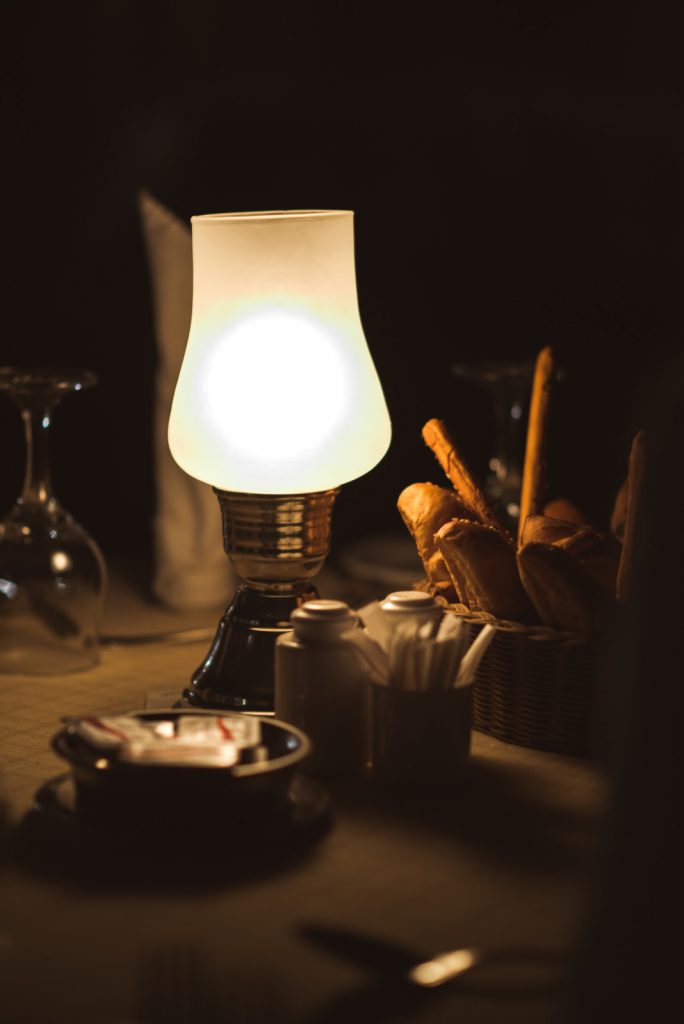 With these designed solar candles, you can add a touch of sustainable beauty to your outdoor meal setting. 
Locate some lovely candlesticks in various colors and styles, and then decorate them as desired. Then, for a finished effect, add some conventional staked solar lights. Just make sure the lights you buy will fit into your holders.
Flyhoom Solar Powered Light Bulbs
Flyhoom Portable Solar Light Bulb with Remote, 180LM, 4 Light Modes+Timer, Portable Solar Rechargeable Light Bulbs with Clip Hook for Indoor, Outdoor, Camping, Chicken Coop
>Solar Powered for Everyday Use: These solar light bulbs are suitable for use in areas without electricity, such as shed, chicken coop, or outdoor camping. One Flyhoom solar bulb can illuminate about 150 sqft.
>Easy To Charge: With a 6V/1.8W solar panel,the solar camping light bulb can absorb more sunlight in the daytime, makes the solar light bulb works much longer than other style.
>4 Lighting Modes: High brightness of 280lm, lasting for 5-6 hours,Medium brightness of 140lm, lasting for 10-12 hours,Low brightness of 40lm, lasting for 16-18 hours,SOS mode for outdoor emergency use.
Glass Jar Solar Lamp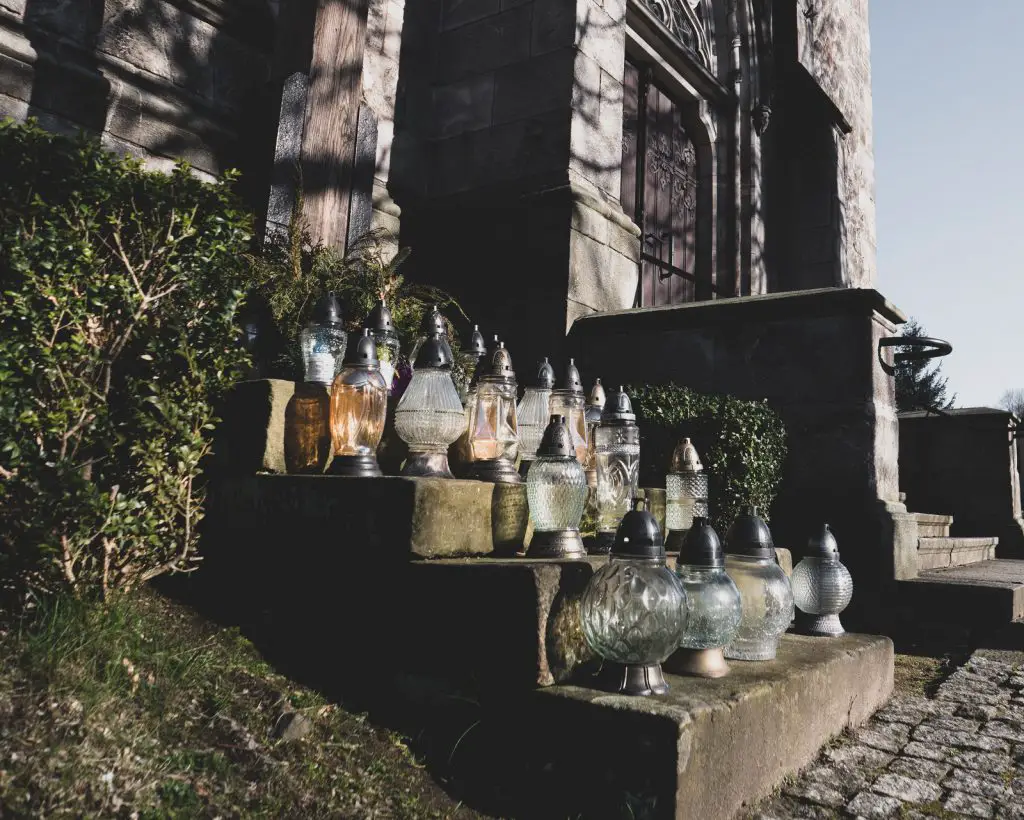 It's perhaps the oldest notion in the book since solar lights are constructed of glass in the first place. The design uses three everyday household items: a glass jar, cardboard, and masking tape. 
Colors and patterns may be easily added. If you wish to dye mason jars or other glass jars, mix up drops of food colors and a spoonful of water for every Mod Podge spoon. 
Maypink Crystal Diamond Faceted Jar with Crystal Lid
Sale
Maypink Crystal Diamond Faceted Jar with Crystal Lid,Suitable as A Candy Dish,Cookie Tin,Biscuit Barrel,Decorative Candy Jar Sugar Bowl (Crystal, Set of 2)
Pressed faceted crystal.This barrel is Sculpted with a faceted diamond pattern sculpted into its exterior, this jar is perfect for any festive mantle or holiday table.
Handwashing recommended with mild soap, not recommended for the dishwasher, microwave oven is not safe.
Set of 2,Big one :3.9''x 6.5'', 20 oz. Small one:3.3'' x 5'',10 oz
Jack-O-Lantern Lights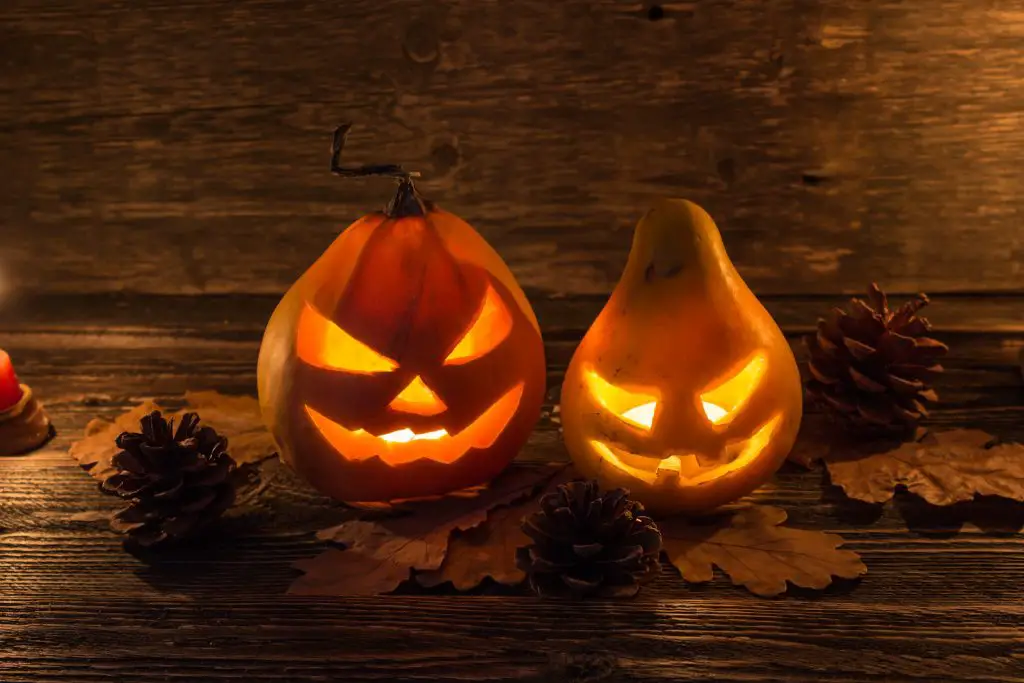 It's not yet Halloween, but the Jack-O-Lantern solar light is adorable. This is an even better idea if you usually carve pumpkins for Halloween and place candles inside them.
Not only do you not have to look at the candles – if they go out of hand – but those solar lights shed more light and will illuminate even if you're not at home in the dark. Just insert some tealight candles controlled by a battery, and you're all set.
UtopiaSeeds Jack O' Lantern Pumpkin Seeds
Bring Old Lanterns Back to Life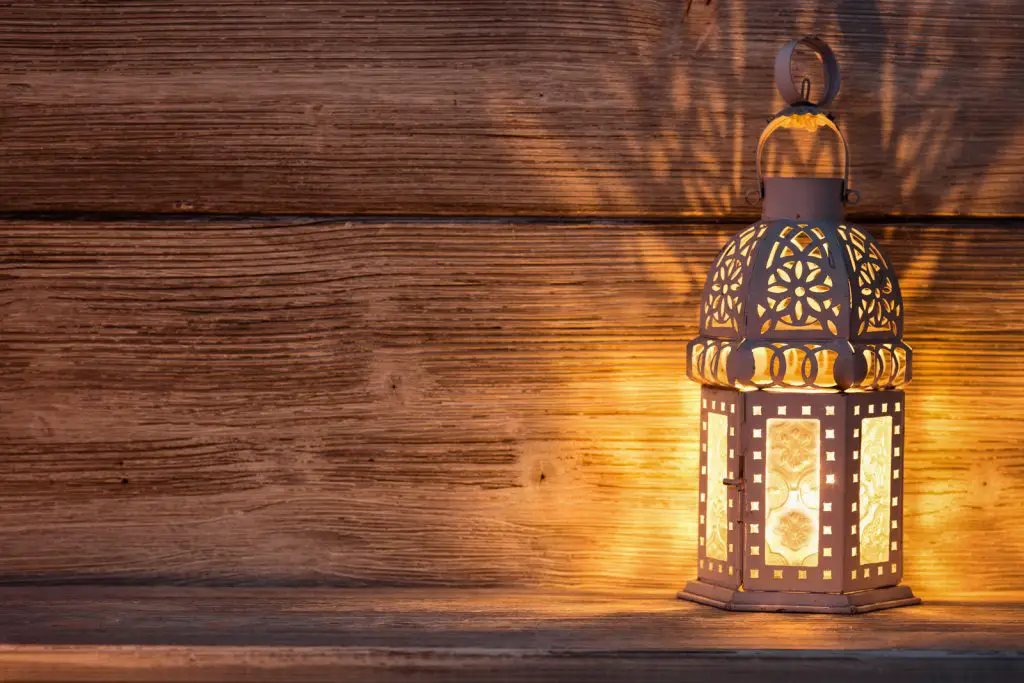 The most extraordinary DIY projects are those that upcycle something old into something new. These lights make use of vintage lanterns or light fixtures to produce lovely solar-powered lighting for your yard.
You may use any lantern, but if you locate one with an exposed solar panel, you won't need to worry about charging your lights.
Solar Lantern Outdoor Hyacinth White Decor Antique
Sale
Whimsical Hanging Jar Lights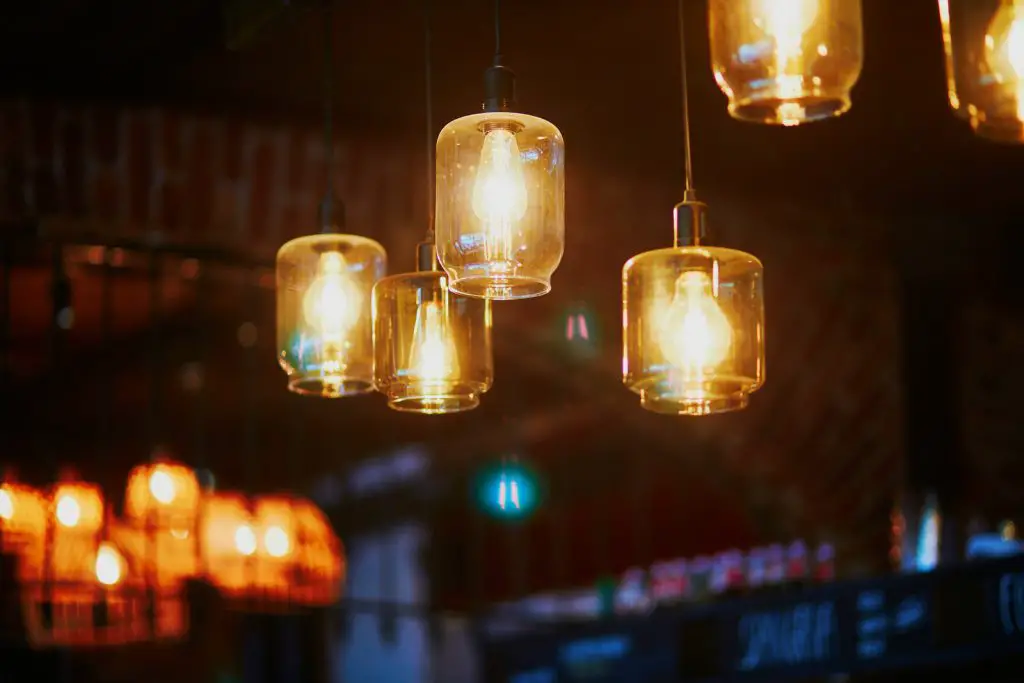 The branches of a tree are a fantastic spot to hang lights. It gives the impression that the tree is alive or friendly, floating lightning bugs in the yard.
When you utilize this fun project for outdoor lighting, you have complete control over the jar colors, tree location, and the number of lights used.
Wide Mouth Mason Jars 12 oz
Wide Mouth Mason Jars 12 oz, 8 PACK Glass Canning Jars with Metal Airtight Lids, Leak-Proof Colored Lids, Chalkboard Labels and Marker, for Meal Prep, Food Storage, Canning, Preserving, DIY Projects
12oz MASON JARS SET INCLUDES: 8 glass mason jars, 8 metal separable airtight lids, 8 colorful lids with silicone sealing rings, 12 writable stickers and a white marker. Each jar is 3 1/2 inches in height, 3 1/2 inches in mouth's width, and 12oz (355ml) in capacity.
PREMIUM GLASS AND AIRTIGHT LIDS: The jars are made of superior food-grade glass, healthy, lead-free and dishwasher safe. The metal lid is lined with a BPA-free sealable plastisol. The colorful plastic lids can be used with or without the leak-proof silicone ring. The blank label stickers can be written in white (chalk marks included), which gives you the option of placing labels on the side of the jar or on the lid.
VISIBLE, SEALABLE, CLASSIFIABLE DESIGN: High transparency glass designs to be really visible to see what's inside when piled up with many jars. The split metal cover is specially designed for fermentation with excellent airtightness. Plastic lids come with silicone rings for enhanced tightness are available in four colors for better classification or you can directly mark the categories on the label.
Hanging Solar Bottles Turned Lanterns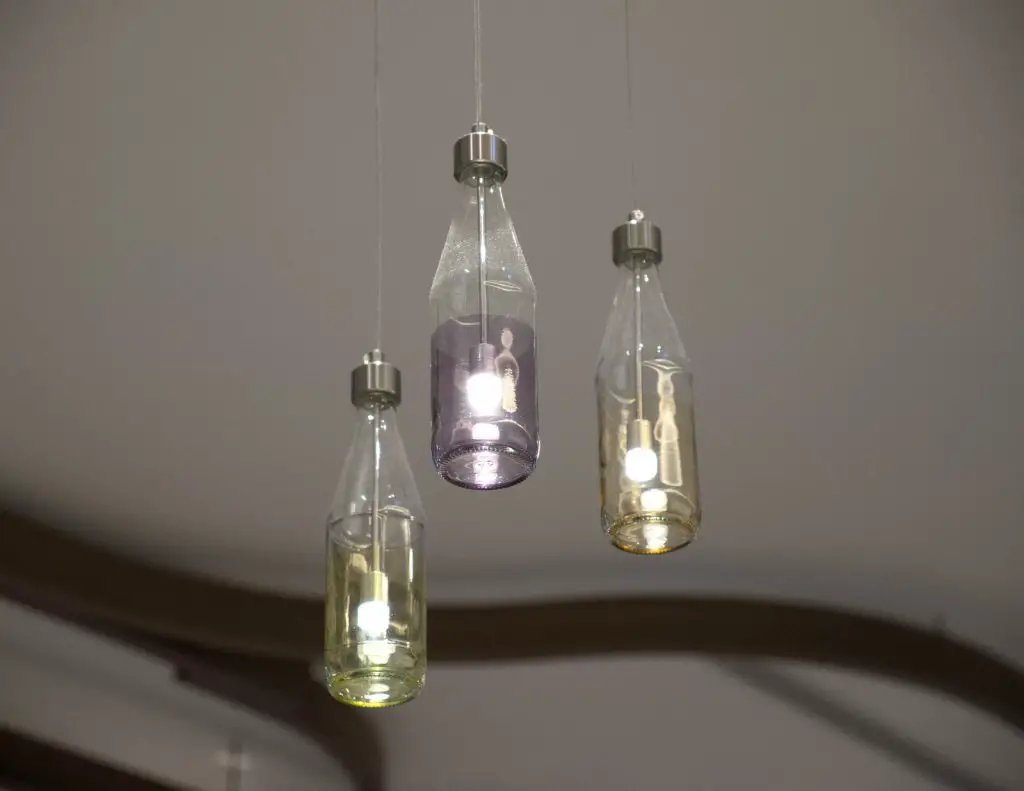 Bottles help you build a vast creative canvas, and they are especially beneficial when you wish to include several lights. You may choose to decorate your hanging bottle lanterns any way you choose, or you can keep them clear.
Regardless of your decision, this project will have a beautiful, elegant impression when lighted from the inside with colorful solar fairy lights.
Wide Mouth Empty Sauce Bottles 12oz
Wide Mouth Empty Sauce Bottles 12oz complete Set of Bottles and Lids (set of 12)
WIDE MOUTH 12OZ SAUCE BOTTLES-Features a complete set of 12, 12oz bottles Includes 12 each of bottle, and lids
GREAT HOT SAUCE BOTTLES, BBQ SAUCE BOTTLES, SALAD DRESSING BOTTLES, AND MORE-Use these wide mouth empty bottles for at home bottling project, easy to fill, seal with provided shrink brand, professional results right at home
PROFESSIONAL QUALITY AND APPEARANCE-This set of bottles gives you everything you need to make 12 12oz bottles of you sauce. The glass is thick, lids are tough, and they will look right off the store shelf when you're done
String up Some Solar Fairy Lights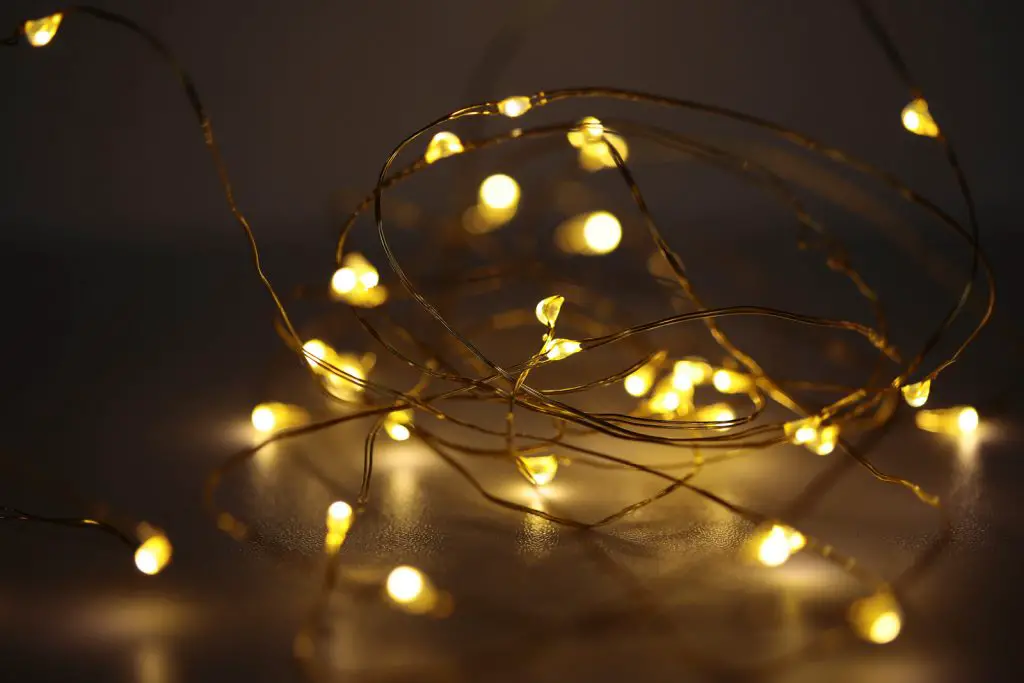 String lights – sometimes referred to as fairy lights – are an incredible addition to a patio set. This choice allows you the freedom and flexibility to position your lights in any location, and because of this, you may use thirty-three feet of lights.
But of course, the most significant thing is that they are solar-powered, which means there are no annoying extension cables to trip you up.
12 Pack LED Fairy String Lights Battery Operated
JETENCN 12 Pack 6.9ft 20 LED Fairy Lights Battery Operated, Waterproof Copper Wire Lights, Mini String Lights Firefly Starry Lights for Christmas Wedding Party Mason Jar Decoration (Warm White)
【Easy to Decorate】12 Pack fairy lights battery operated. Each string lights is 6.9ft and 20 units bright LED bulb. Small fairy lights are made of flexible silver wire, easily bended and shaped, you can use it to make a perfect decoration for Wedding Party Halloween Christmas. Own the fairy lights battery operated and enjoy the lights and happy times with your family and friends.
【Waterproof LED String Lights】The LED string lights are waterproof (except battery box), the silver wire part can be put into water to achieve fantastic atmosphere effects. The silver wire lights are possible to use both indoor and outdoor.
【Easy Operated & Easy to Hide】 Each set of fairy string lights uses 2X CR2032 batteries (Included and Easy to replace), it can last at least 48 hours in continous lighting. The battery box with ON/OFF switch, very easy to operate. The battery box size is 0.75*3 inches, it is very easy to hide into your craft design work.
Reuse An Old Indoor Lamp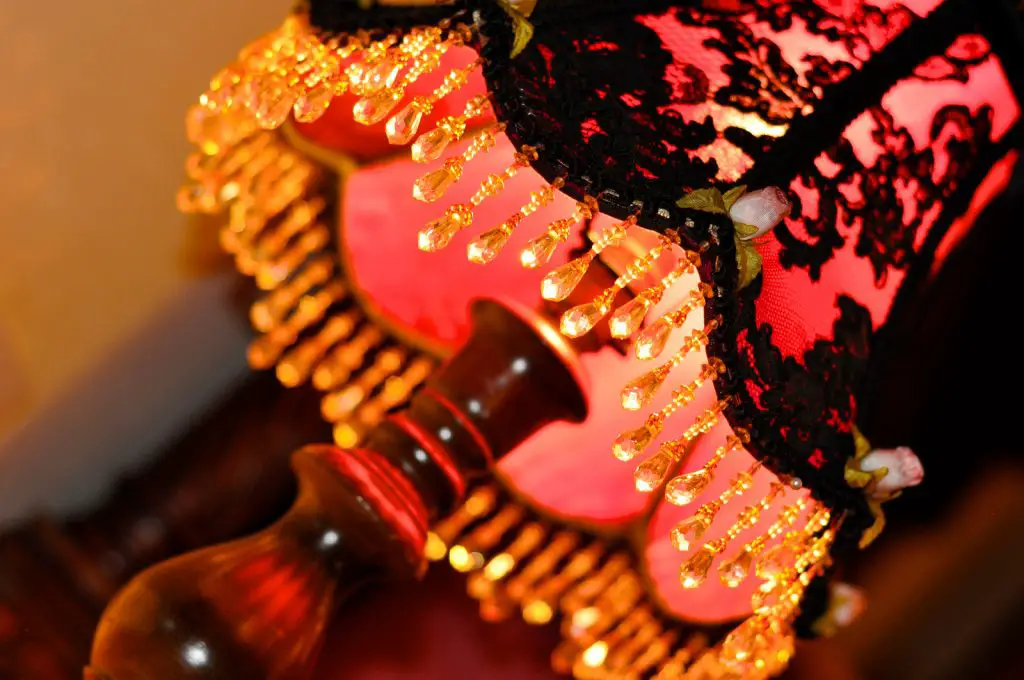 You're sure to have an attractive table lamp somewhere in your house. And now you want to know what to do with it. The design of an indoor lamp currently incorporates characteristics that are almost identical to solar light.
This would be much easier if you used one to hold your solar light.
100 Pieces Clear LED Light Emitting Diodes Bulb LED Lamp
100 Pieces Clear LED Light Emitting Diodes Bulb LED Lamp, 5 mm (Multicolor)
5 mm LED lamp assorted kit: contains 100 LEDs of 10 colors (yellow, orange, emerald green, blue, white, red, green, warm white, purple and colorful flash)
Head type: water drop shape round and clear heads; Forward voltage: R/ Y/ G/ O 1.8-2.0 V; B/ W/ WW/ E/ P 3.0-3.2 V; C 3.0-3.4 V; Max. Current: 20 mA
Application: not only can they be applied to industrial segment, but also use in some students' experiment, school science, little LEDs are good for doing projects
Solar Light Chandelier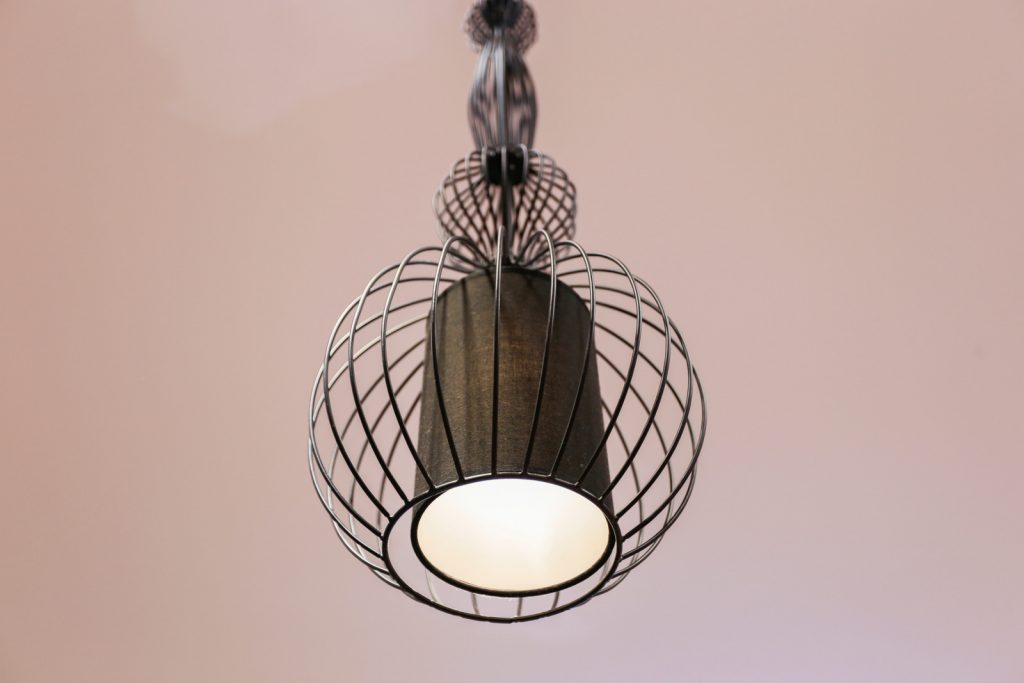 This really is a terrific approach to introduce your inside appearance to the outdoors. As well as being inexpensive, the design of this lighting scheme is also simple and takes you just a few minutes to construct.
What makes it particularly remarkable is that you can hang as many lights as your chandelier can carry to make your DIY lighting system shine.
In addition, you may apply this concept with mason jars. So, each mason jar becomes a solar light just as previously explained, and then they may be hung together. Additionally, make sure to choose a robust cable since they may be much heavier than incandescent lights.
ROYAL PEARL Modern Pendant Light
ROYAL PEARL Modern Pendant Light Dimmable LED Circular Modern Chandelier with 3 Rings Adjustable Contemporary Pendant Lighting for Living Dining Room Bedroom, 160W 11200LM Cool White 6000K, Silver
【WIDE APPLICATION】 DIMENTION: (15.7"+23.6"+31.5") x59"(Max); Designed in a modern shape with three circle rings, perfectly match its color of silver, elegant and stylish; Recommended for indoor decoration, such as living room, dining room, foyer, bedroom, Kitchen Island, Hotel, etc
【MULTIPLE SHAPES】 You will get multiple shapes by adjusting the strings of the three rings via cable locking pins, DIY and choosing your favorite shape before install; The strings can be adjusted from 1 to 59 inch; will perfectly fit the height of your ceiling
【BETTER LIGHT EFFECT】Ideal luminous output up to 11200lm (70lm/w) with CCT cool white 6000k; High color rendering with CRI>80; Full dimming from 0.01% to 100% on standard dimmer switches; And the upward and downward light creates a better lighting effect
DIY Lampshade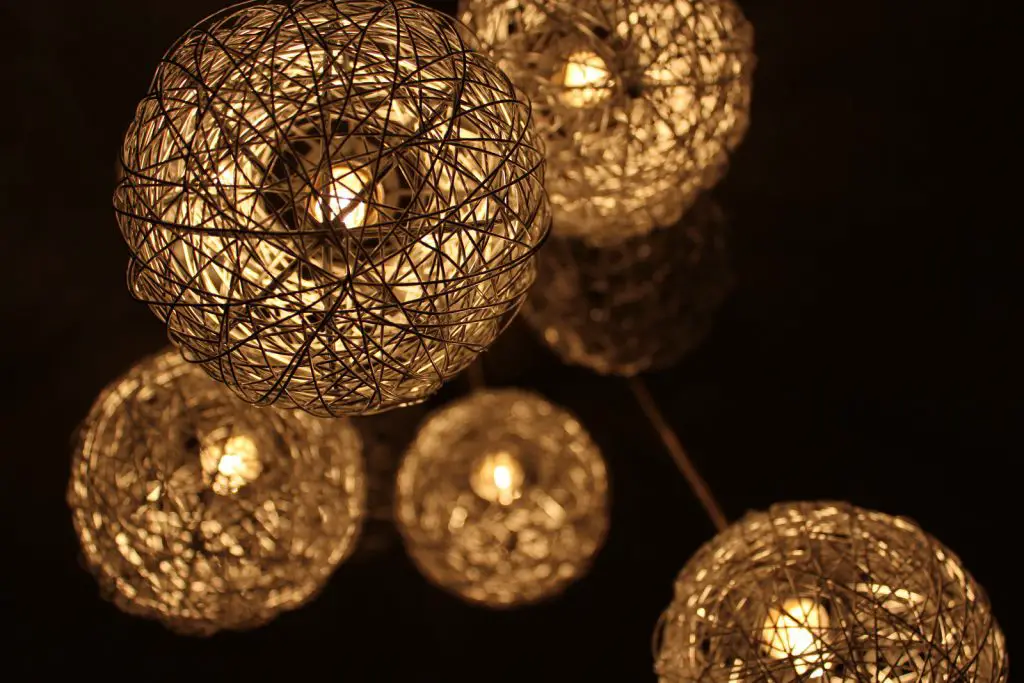 Twigs are pretty much everywhere. A lampshade that looks rustic and natural may be made using twigs and an inflated ball. The exciting thing about this initiative is that it will be safe and enjoyable for children.
Also, this is not particularly difficult to accomplish, and the cost is almost nothing. Use this light in your outdoor garden to decorate it for holidays such as Christmas, and it looks stunning.
Further, you can light your inside spaces such as your bedroom or living room with your garden's plants; it is lovely.
BESPORTBLE Grapevine Wreath Natural DIY Craft Natural Rattan Wreath Wooden Twig
What other equipment running on Solar Power can you DIY?
Solar power may seem highly sophisticated to return to simple living, but let's look at it from a different perspective.
The idea is self-confidence – it is undoubtedly one of the most self-confessing things you can do on your estate to build up your energy system and generate your electricity. Here are some more do-it-yourself solutions to help you improve your homestead.
They'll make the home simpler to operate and more pleasurable to visit, as well as amaze your neighbors who still have to pay a huge power bill every month and lose power during every significant storm.
DIY Solar Panels
It has a subtle design yet a lot of power and begins functioning immediately. This would be a fantastic project to work on for those who are learning about solar power or want hands-on experience with it.
A small solar panel is very adaptable, and its only limitation is your imagination. It would be helpful for small everyday tasks, and it could also be used for amusing oddities like powering a small area for plants or animals or even mechanical costumes.
Solar Powered Water Irrigation System
Recycling rainwater is an excellent method to reduce the cost and inconvenience of watering your lawn. It's also environmentally beneficial since it doesn't rely on groundwater.
You may utilize rain barrels that you already have sitting around to pump water and irrigate your garden using solar power.
Solar Powered Fan
This is a fantastic do-it-yourself greenhouse project! As you are undoubtedly aware, extreme heat may cause withering, exhaustion, and other issues when mixed with humidity.
A Solar power fan can be efficiently designed at your home using simple techniques to suit your requirements. This DIY would be very simple to adapt to your own specific needs around the farm; you could put it almost anywhere, with varying fan strengths and sizes.
USB Solar Charger for Cell Phone
This is one of the most useful DIYs. Travelers and campers will particularly like this since it eliminates the need for an electric outlet and can be recharged simply by putting it in sunshine or even by a lamp.
As someone living in this day and age, you're going to adore this DIY. This little gadget is lightweight and easily portable, which means you can keep working right where you are without ever having to leave your workstation again.
Solar Thermal Copper Pipe Water Heater
Homesteaders understand the frustration of wanting hot water quickly but only having access to an unregulated temperature source. You can use a do-it-yourself project for building your mobile water heater that is driven by the sun's rays.
It is lightweight and has handles, allowing you to carry it about the property as needed. You can have hot water whenever you need it, whether it's for a cup of coffee or to clean up your lawn mats.
Summary:
Regardless of whether you are working on a tight budget or want to have fun putting up your solar lights, there are many possibilities out there. The most excellent items we have found have been pointed out on this page.
These are fantastic ways to add a little décor to your outdoor space while also providing you with soothing solar lights.
There is something extraordinary about it: you'll have fun doing the work, just as you would if you were working for an occasion or preparing for a festive season. Some of these projects are intended for both your children and you. Other projects are meant for the entire family to enjoy.